Last Update.......May 6, 2022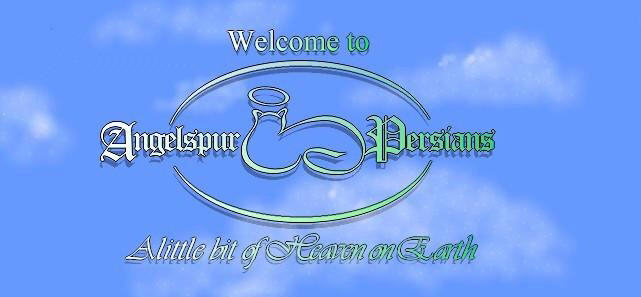 Welcome to the Angelspur Persians Website
I have been breeding and showing Persians exclusively since 1985.
I started many years ago with dilute colours - my first Show Cat and Grand Champion being a Copper-Eyed White Female. For a few years, I was awestruck with the Tabbies and worked with several tabby colours. However, I have since returned to my first love, Solids and especially Whites. I work with Whites in all eye colours; Copper, Blue, and Odd-Eyed.
I also have a keen interest in Reds. I have been successful in producing very clear Reds and am continuing to work
towards this goal. Tabbies have since come back to play into my breeding program, and I am having fun!
A little update.....
I now mostly work with Whites in all eye colours & Reds.
Occasionally a few Torties & Brownies, but most of the cats here are Whites or Reds, which are my
loves of the breed. I continue to strive to produce top quality show winners in those colours.
So please click on our links and meet my cats, past and present. Check out my exciting show prospects and the new babies.
email me at:

An absolute favourite video of mine! :)
Another favourite video, so sweet!

Angelspur Logo by Malcolm Reid
Please respect the graphics, photos, designs, etc created by their authors/photographers, do not copy.
Website currently maintained by Tammy Swan.
Copyright 2004-2022 Angelspur Cattery